My fourth tag of the year! Yeii!! We have been working really hard! and we really appreciate your attention, following, and reading my posts! Thank you very much to Angelica (The Book Girl CoverThe Book Girl Cover) for tagging me! I hope you like what we have to say! :3
A book setting you want to escape to…
For this one, with no doubt, I'll have to select Alice in Wonderland. The simple but charming image of the Tea Party portrayed in the book, has caused a simple determination to celebrate every "Unbirthday" with a simple but delicious cup of English tea. I could add that Disney's original version brings a bit that feeling, and I can't avoid be transported to the universe created by Carol. Tell me you haven't wished to enjoy so many interesting tales and amazing adventures? In addition, I believe this book has a deep historic background, and therefore, it's already a success for me. So, think about me, living in the same world as the red queen MAKING HEADS ROLL! Simply amazing!
A hyped book that let you down…
I must confess I try really hard to not be let down by any book. I mean, the knowledge you get from a book, can not compare to any other learning process. Therefore, to have this responsibility is kind of hard. HOWEVER! If I need to do it, I must say Brooklyn by Colm Tóibín. It is sad! I have heard so many good things about this book, but I just could not move from page 20. The way how this book was written was my main roadblock, the narrative style stopped me from moving on. One of my best friends lent me this book and I had many hopes. But please read it, make it yours and give it a try! Oh, the movie is lovely, so watch one after the other.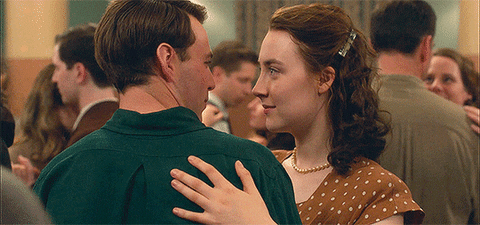 A book that has a beautiful cover and a great story…
Well, I am quite sure this depends on the book version you purchase. Nowadays books change a lot, but my choice for this category is: Symptoms of Being Human by Jeff Garvin. I must say this book was a total surprise! Do you know there is a lot of beauty in simplicity? This is the story of a person that is trying to figure out who they are in a society that forces you into using labels. I know the cover is simple but the story is complicated so trust me, you will love this book. Soon a review will be posted in my blog, so stay tuned. So far, I leave you the photo I took for the review.
A book you hated…
I am so sorry for this, once again I think we should not hate a book unless it promotes negative energy towards the people around us. Has it happened to you that you start hating things because they are related to really non-pleasant situations? Well, this is my case, I do not like Gone Girl because it is linked to a very bad experience I had, and unfortunately it was the closest thing were pain could get attached to. Therefore, I can not stand being in the same picture as the book, but I have been able to overcome that hate a bit. I can not promise to forget about it, it traumatized me, but I will recommend it to you as an avid reader. So, to this book, I have only one thing to say:
A book so sad that you need a shield…
Hidden Girl: The True Story of a Modern-Day Child Slave. I have not even been able to finish this book because every time I advance it breaks my will and heart, so I have to allow some time to heal. I promise, this book makes you see life in a very different perspective, but will defy your strength and will need a savior like Wonder Woman. We need more books like this one and not like vampire-empty-superficial books that will not cause any change in our world. Read it, cry with it it, but also enjoy it.
A villain that is scary, but you can't seem to hate them…
Ok, so everybody knows Maleficent. She is the famous villain from Disney's Sleeping Beauty, but she lives in real life (in books of course) inside of two stories. YES! TWO STORIES (Because she's amazing! You can find her as the evil fairy godmother in Charles Perrault's fairy tale "Sleeping Beauty", and in the Brothers Grimm's "Little Briar Rose". Disney launched an AMAZING redemption of this character in the movie under the same name and it is just amazing. I always knew she was full of love, she was just a victim of someone else's ambition.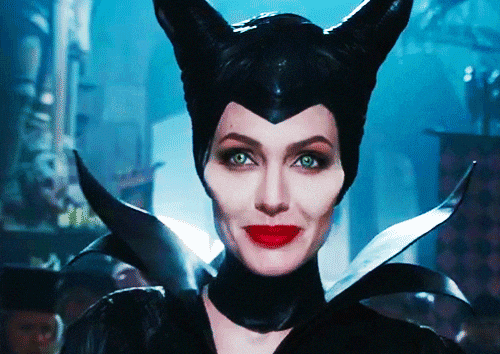 A book that you wish had more/better LGBT+ representation…
So, my co-Editor and I will disagree on this one, because he loves this character, but I don't like him at all. I do not feel it was a realistic nor interesting representation of a gay man. In The Perks of being a Wallflower, you get to know Patrick as Charlie's best friend, but his personality is so centered in himself and not paying attention to the people around him -specially Charlie-, demonstrate he is a very selfish person. I promise selfishness will take this world nowhere. And Patrick is part of that movement. In addition, my perception is that he thinks is perfect and does not need to improve. I think Charlie would have not suffered what happened (no spoilers) if a true friend would have been next to him, and we all know Patrick was not there. I believe LGBTQ+ people are in front of the line when it is about making the world a better place, and I am sorry Patrick, but Sashe Away…
Justice League: What superhero book friends do you tag…
This was a very fun Tag! So I want to nominate the following people:
Hidden Staircase / Aspicio Astra / The Book Corps / Teen Memoir
To finalize… Another wonder woman… Minerva McGonagall
Tell me in the comments what do you think about this post! Make sure to follow us in our social networks! And most important, enjoy reading!