Hello fellow bloggers, readers, bookworms, and Pinterest fans! We have been around for a while and we have answer questions on tags, and this have been lovely for so long time! I was thinking about things that I do that I like to relate or do while reading, and I think you will all find it dreamy! and I hope that you joying me on this activities!
Gardening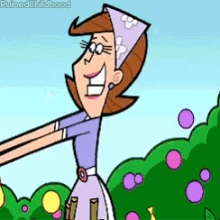 This one I found to be relaxing and wonderful. The ones that have read me or follow me for a few know that I grow sun flowers :3 so there is nothing as wonderful as see them growing. You can even count how many books you read while the flowers grow ❤ and let's be honest there is nothing as wonderful as sitting next to them to read :3
Cookie baking
And that is how the Cookie crumbles!! Haha okay, Maybe you cannot read and bake at the same time… Well you can buy with an audiobook :3 but you can totally start cooking, weeping, and shaking and all that and then sit and wait with the smell, and how do you wait? Reading! But then once they are ready, you wait for them to cool down… Reading and the best part is that you can then eat then while finishing the book!
Tea Mixing
This one goes in hand with the previous one! We all love hot chocolate or a cup of tea and all that! I am trying to make or eat/drink stuff reduced in sugar and organic in the name of Jesus because I want to live for 60 or more years XD so isn't it wonderful just to make the blends, put together the ingredients, and just make the infusion? I have done that with a Chai blend and I loved it! and I felt so good! You should totally try it!
I have included a Pinterst board that you might find useful if you want to get into this last adventure! and feel free to follow us!
---
Inkish Kingdoms
Here is also our main board in Pintrest! You can find all our pictures here!
---
If you wish to check the Goodreads profile, hey! Feel free to go there! I have added below the link to the review and the rating I gave to this book.
If you liked what I wrote and/or if you wish to comment or discuss, come and do it!
Thank you for reading!
"Find your peace, find your joy, find your book, and never let go".