Hello my book dragons!
I don't know if I have seen a post like this, most likely I have, but I will say that this is my idea *yeii* XD Anyway, one day, I was going through the To-Read list and I found some really old books that I was not even sure they existed until… well I found AGAIN haha, so I have added 5 books that I would like to read, and I am not sure why, but if you know, let me know! haha
---
#5- Children of Eden
This one I don't know how I find it, but when I found it in Goodreads it told me that the author is a youtuber… and I am not sure if that is good? or if that is bad? will this be some kind of fan service all the way? Will it be good? horrible? Bad? I don't know, the synopsis sounds common, but the reviews are not that bad and everybody, on Goodreads, talks about the eyes… go figure… right? XD
#4 – Noah Can't Even
I like and I want to help small authors? or Small publishing companies? Can I even help? I am not that popular… anyway XD I like LGBTQI+ titles, they tend to be super sweet and like the perfect everything… as long as is not erotic… that turns me off… get it? XD However, I read the synopsis on Amazon and even the preview on Kindle and I am so into the book… but I am on a prohibition to buy books… T_T So I accept gifts… if you wanna help out here XD
#3 – Whispers
The format of this cover is weird… like too long haha another Kindle kind of indie publishing book… hmmm The synopsis looks good but Goodreads fellows say not that good. It is like the story of a boy who meets another boy, but this book, the first one? has a complicated family, and the second book… has a completed secret? Same old same old… but it is $.99 so… maybe… XD
# 2 – All American Boys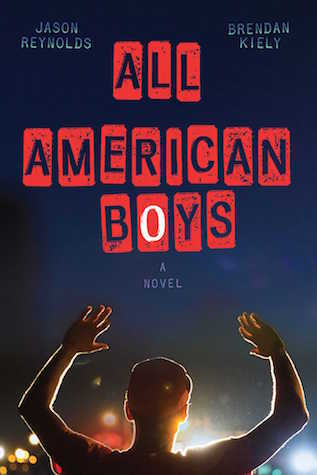 Check out the book here (the paperback is like super cheap!)
This one I do remember it, I found it on Amazon… I am all about windows shopping on Amazon XD I liked the book so much, that I was this close to buying it… *puts his fingers really really close* but again… too many unread books to make the list wider… we all have the same issue, right guys? Okay, so I know this book deals with a heavy topic of violence, racism, and police violence… sounds familiar right? and it is important to read other's perspective of life and to know about E M P A T H Y ❤ Okay, it reminds me of "All the Hate You Give" so if you read that one, probably you will like this one.
# 1 – The Name of the Rose
Again, I think we should read everything… I will read this one is Spanish… @santi9393 has it and he will share it ❤ isn't that love? Okay, I am all about the heavy reading… even if at the end I hate it … but if I start a book, I will finish it! I know there is a movie about this and Santi recommend it and I have wanted to read it for so long! It is super big and complicated, and heavy with murder, raping, religion, and heresy? Sounds like a fun time!
---
So this is it for today! I quick list and I am still missing like a million books of the list… but! I will gossip some more with my book dragons! *that means you if you don't get it XD*
If you haven't read these books, try not to until I do… just kidding XD Do read them if you like them! and if you already have, let me know more about them! I will be happy to read your comments! If you know the author, let them know that a random guy is talking about them haha
---
If you wish to check me out on other platforms, we are literally everywhere! XD