Hello, lovely royals! One of these days there was a situation that provoked the killing of multiple vassals from the kingdom! Okay, no I am kidding we didn't kill anybody… but we had several people burned at the stick… okay no I am still pulling your leg XD we are no longer in the dark ages… XD
The reason for us to call you to this hearing is to talk about the situation of writing reviews or about books with or without spoilers!
Honestly, I am not sure why people have to explain the book, what happens, and what the characters did throughout the book to give your opinion. Now, I am not that kind of person that will flip about spoilers…
If I get spoiled by accident, then I will be aware of the happenings. Now, if you come and tell me what happens because you are mean, then I will flip XD Not really, but I just rather discover and get either sad, emotional, happy or mad about the book by reading it myself. (A good friend of mine spoiled the death of Dumbledore to another friend an that was quite a situation)
Another reason, if you tell the whole novel in your review, it is way too long and probably people won't read it. We are all up to the quick news, the synthesized content that will guide us to either left or right. I like to write reviews and mentioned things but still I am not spoiling. It is different "and this character died for the selfishness of his lover in the peak of Mount Everest" to "and really bad things happened that broke my heart so be aware of landmarks." So now you want to know what the hell! Which landmark? what are you talking about? OMG this book is full of landmarks as they are traveling the world! (this book does not exist… yet… ***takes personal note for future story***)
A lot of Goodreads reviews that I have seen are like that and I just don't understand…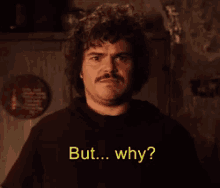 So tips to avoid spoiling stories for people…
#1 mark when the spoiler is approaching…
#2 cross the spoilers…
#3 just don't write spoilers
#4 write two reviews (how bothersome)
---
What do you think? Are we being too intense by going back to the dark ages? or are we just fine because this shouldn't happen?
Let us know!
---
If you liked what I wrote and/or if you wish to comment or discuss, come and do it!
Thank you for reading!
"Find your peace, find your joy, find your book, and never let go".
---
If you wish to check me out on other platforms, we are literally everywhere! XD