Hello, lovely royals! Here I come to tell you about our contradictions with a sensitive and complicated topic!
What should we do with long-series book? (we do expect an answer, so please let us know XD)
Okay, so I love series! Why? because we love to read and know about their universe, wold, characters, and sometimes, 1 book is not enough for us to know everything we want to know!
Now, there is a situation, what if the series is too long? Well, let's define first, for us, a series is 2 up to 7 books. I think that 7 books sometimes might stretch the story to its maximum and will make us all happy! and maybe we will still want to know more or not wanting it to finish… for example, I am Number 4. Yes, I spend years reading those books and I am so dying to read the other 2 "sequels". Some people said that those books have already stretched the story too much, but I am fine, I love them.
So, more than 7? what about 13 books in a series? I can't… I mean how can you manage to write 13 books of the same universe! Who can afford to get them all? well if you buy them 2 in 2 that is possible but still… that is a lot of money, too much space, and when you get to book 10 do you still remember what happened in book 1? It is like watching Supernatural in its season 700… Storytime: I bought a book that seems to be really good and I think it had an adaptation already, seems good and exciting! The Last Apprentice!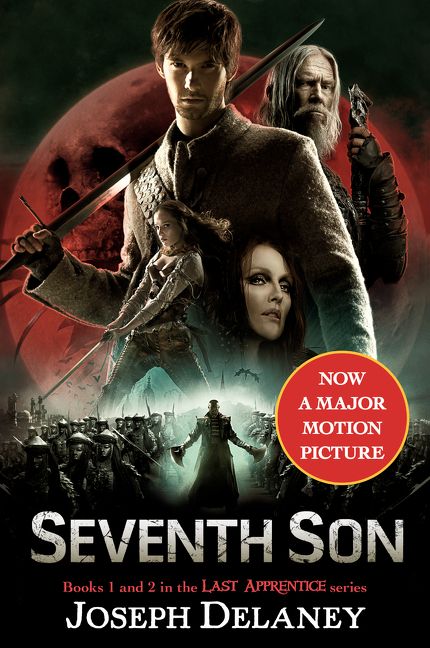 So look at the cover! A skull on the red moon and The Giver and President Coin… (hmmm I am not googling the names XD). Then, I added it to my TBR of own books on Goodreads! and I found out that there are not only 2 books… they are 13! Sweet baby Jesus! What am I going to do?
You see my predicament? I mean they look really good! but let's say that they are like $8 each… and there are 13… I have 2… and the other 11… $88… plus shipping.. and taxes… Still, I will read book 1 and 2 and then find out what I will do with my life XD
You might wonder, why is this a contradiction? Because of Rick Riordan and his lovely and amazing universe! We have Percy Jackson, The Lost Hero, The Kane Chronicles, and then The Apollo Trials!
So here we have so far 16 books! 16! ( I didn't add the other 2 for Apollo) and will I get them? Oh yes! I have the whole Kane Chronicles already and The lost Hero book 1 <3! XD
---
Question time!
Do you like long series? Or do you like "short" series? Let us know!!
---
If you liked what I wrote and/or if you wish to comment or discuss, come and do it!
Thank you for reading!
"Find your peace, find your joy, find your book, and never let go".
---
If you wish to check me out on other platforms, we are literally everywhere! XD