Check us out on social media! For bookish life and weekly content creation. Check out our pictures, our reviews on-demand, indie reviews, and memes below! We review audiobooks, physical books, and ebooks.
---
Rainbow Rowell… yes.. that is the name of the author of "Carry On" and "Wayward Son"! LGBTQI+ fan fictions of -*drum roll*- Harry Potter! For all of those who love Harry Potter, you have two possible outcomes when listening to these titles:
You either are going to love them from the bottom of your heart!
You are going to hate them from the darkest corner of your soul!
What makes this title so "interesting" is the inception of a story coming out of a story!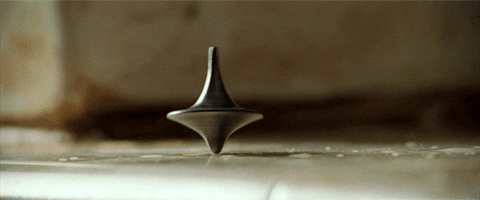 Rainbow Rowell wrote "Fan Girl" which is a novel about a young author who writes fan fiction story called "Carry On", and Rowell had the marvelous idea of publishing "Carry On" as a separate novel!
For "Carry On", I personally enjoyed the story and had a lot of fun not because of the Harry Potter references, which are very few, but for Rowell's style and skill at the time to create such appealing characters. I couldn't stop laughing when listening to the story nor avoid falling in love with Baz's sassy dark personality and Simon's cluelessness and superhero personality complex. After all the hype and hysteria to get "Carry On", I found out that "Wayward Son", the sequel, was published just last month: same narrator and same dynamic with way less Harry Potter paraphernalia*, what else could I ask for?
The narration of this audiobook is a laughing experience because Euan, the narrator, has a charming and sensual British accent that highlights the abysmal differences between Brits and North Americans. By chapter two into "Wayward Son", you will be laughing not only at the great personalities Rowell's created, but at all the absurd misadventures the characters put themselves into.
After all this, what are you waiting to get the book?
---
So, the kingdom's council has given this book:
Based on the reading experience and the reaction of the king … the knights have categorized this book as follows:
---
---
Processing…
Success! You're on the list.
Whoops! There was an error and we couldn't process your subscription. Please reload the page and try again.
---
Check us out on social media for bookish life and weekly content creation. Check out our pictures, our reviews on-demand, indie reviews, and memes in any of our below networks! We review audiobooks, physical books, ebooks, and share bookish news!
Love books? Get your next read for 50-90% off the list price, plus $5 off your first order at Book Outlet!

Want to try out Book of the Month and its beautiful versions? Click on the icon to get a free book on us!
---
Those are affiliate links that will get me small commissions if you use them! Thank you for your support!
As an Amazon Associate I earn from qualifying purchases
Become an Awin affiliate and monetize your blog! Prices, books available, and promotions may vary!