Are we listening less than before? Or is it that we are not commuting as much as we did before? Regardless the reason, this is not only affecting you; I'm also suffering – cries sour tears –. Coming up with a listening habit or simply regaining one is a matter of effort, will, and good advice!
So, let me help you a bit and let's try to find a way to work on your listening habit without suffering in the process!
Start small!
Don't pretend to start listening a 17 hour book in your first try – I mean you could, but the success rate might not be very high – or don't try to listen a complicated book with special sound effects and multiple stories with colliding plots XD Start small and simple… why don't you try a podcast? They usually are 10 to 40 mins each episode, so the perfect content to start with!
Do not play multi-tasking!
Multi-tasking is a myth! ❤ Although people refuse to admit this, multi-tasking is not a recommended practice, not even with audiobook because you are trying to concentrate, pay attention, and understand what Santino -one of my favorite narrators- is telling you, for example!
Schedule time to listen!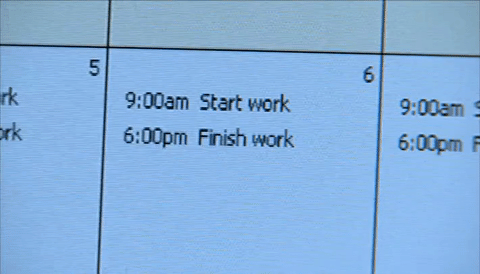 If you are just going to wait for the perfect moment when you will say: "Yes! This is it! I will listen to something while I do this!" It won't work… because you haven't listened to a book. So, when is the perfect moment to listen? There is a misconception that listening means sitting 6 hours staring at the wall to listen to a book, and again, that is not true.
Follow this advice: schedule 10 minutes a day after or before work to listen. In a matter of just one week, you would have listened to 70 minutes of a book. Remember, this is only 10 minutes out of the 960 minutes that we spend awake during a day -do the math!-.
Move your schedule around!

Once you have accomplished 1 week listening to 10 minutes, move your 10 minutes around. Are you going to the supermarket? Are you going for a walk? Are you going to walk your dog? Are you going for a smoke? Then, while doing that listen to your book, again only 10 minutes. We all have those "idle" times, so make the best out of them!
One-step up the ladder!
Once you have finished your first podcast or your first short audiobook (less than 2 hours!), you can move to the next level! Try a book that is 4 or 5 hours and repeat the process! If you are at this stage, listen in your idle times, schedule 10 minutes a day or simply sit and listen to your heart's content.
---
You can have a great time in this process! You can even ask someone to listen with you , and you can push each other to keep on listening and working! However, you have to remember that the most important element here is THAT YOU NEED TO REALLY WANT TO CREATE THE HABIT. I hope these tips help! Try them out and let us know how it went!
---
Processing…
Success! You're on the list.
Whoops! There was an error and we couldn't process your subscription. Please reload the page and try again.
---
Check us out on social media for bookish life and weekly content creation. Check out our pictures, our reviews on-demand, indie reviews, and memes in any of our below networks! We review audiobooks, physical books, and ebooks, and share bookish news!
---
Love books? Get your next read for 50-90% off the list price, plus $5 off your first order at Book Outlet!

Want to try out Book of the Month and its beautiful versions? Click on the icon to get a free book on us!
---
Those are affiliate links that will get me small commissions if you use them! Thank you for your support!
As an Amazon Associate, I earn from qualifying purchases
Become an Awin affiliate and monetize your blog! Prices, books available, and promotions may vary!