I mean, if you have read the other article, you know that all of those books have movies or even TV shows or both! So if you are into watching TV, you have already a bunch of books to listen to and to watch! Do that, it is fun to bother your movie buddy by telling them "that does not happen in the book" or "it happens differently"! haha
In case you don't know them all, we are sharing below a shortlist of children's movies that once were books!
---
Charlotte's Web by E. B. White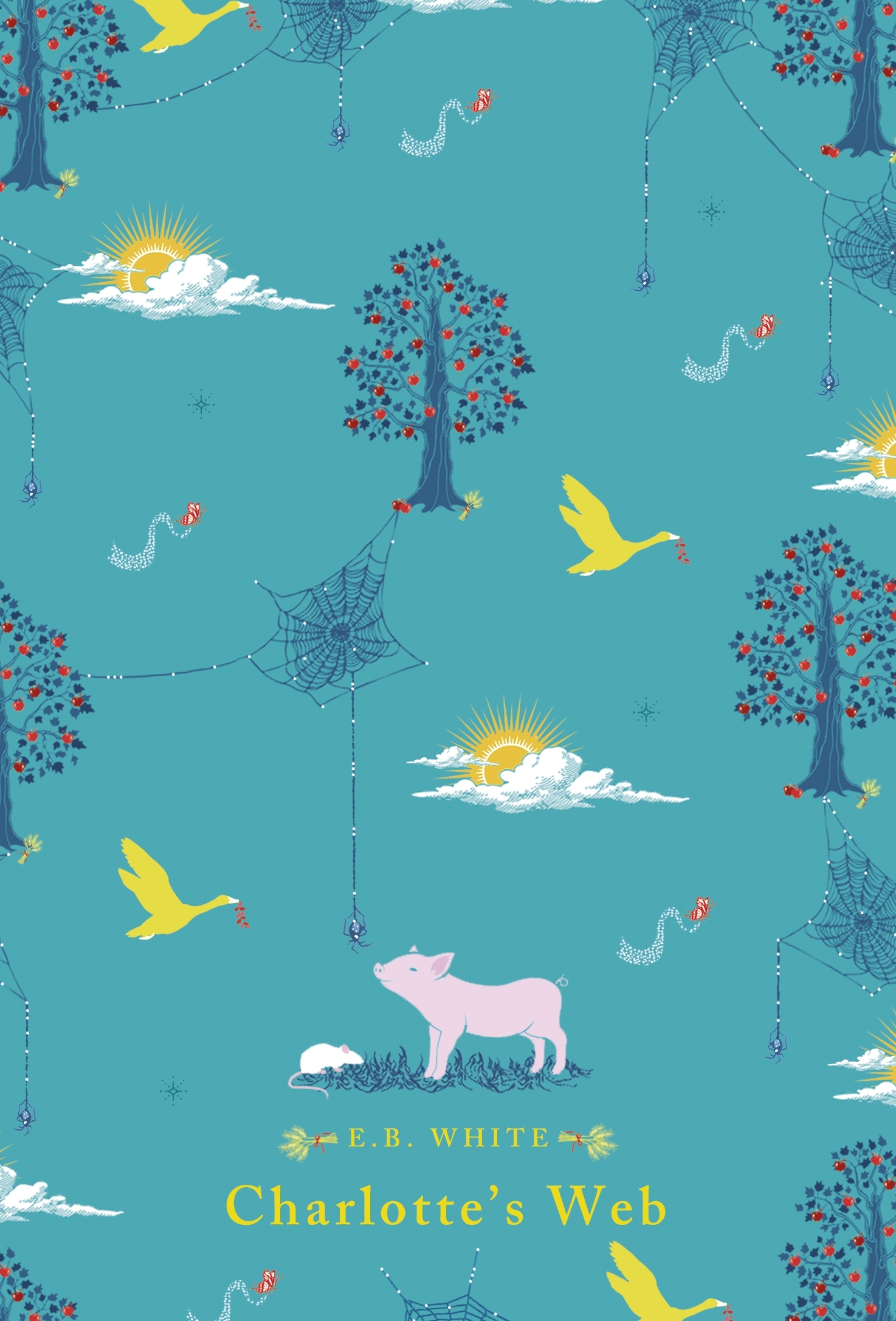 Some Pig. Humble. Radiant. These are the words in Charlotte's Web, high up in Zuckerman's barn. Charlotte's spiderweb tells of her feelings for a little pig named Wilbur, who simply wants a friend. They also express the love of a girl named Fern, who saved Wilbur's life when he was born the runt of his litter.
E. B. White's Newbery Honor Book is a tender novel of friendship, love, life, and death that will continue to be enjoyed by generations to come. It contains illustrations by Garth Williams, the acclaimed illustrator of E. B. White's Stuart Little and Laura Ingalls Wilder's Little House series, among many other books.
Maltida by Roald Dahl and Quentin Blake
The original bookworm! The child with powers and who was part of a terrible family! Yes, this movie comes from a book, and the same author WROTE: Charlie and the Chocolate Factory, James and the Gigant Peach, and Fantastic Mr. Fox.
Matilda is a sweet, exceptional young girl, but her parents think she's just a nuisance. She expects school to be different but there she has to face Miss Trunchbull, a kid-hating terror of a headmistress. When Matilda is attacked by the Trunchbull she suddenly discovers she has a remarkable power with which to fight back. It'll take a superhuman genius to give Miss Trunchbull what she deserves and Matilda may be just the one to do it!
You can also pick the whole boxset to get all the Roald Dahl Collection pack! Just click on the image to get this to your cart!
The Lightning Thief by Rick Riordan
We know the first two movies were TERRIBLE, but we can agree that the book is incredibly good and getting better and that Logan Lerman is just a chef's kiss! However, for true die-hard fans, Rick Riordan and Disney+ agreed to have a Disney+ show. So get ready for this incredible new version of Percy Jackson! Also, I am crossing my fingers to see Logan Lerman as Poseidon!
Artemis Fowl by Eoin Colfer
An anti-hero, and a title that goes a bit into your early teens than just purely children, but it has an Osmosis Jones vibes with fairies, witches, and other fantastic creatures!
Twelve-year-old Artemis is a millionaire, a genius-and above all, a criminal mastermind. But Artemis doesn't know what he's taken on when he kidnaps a fairy, Captain Holly Short of the LEPrecon Unit. These aren't the fairies of the bedtime stories-they're dangerous!
The Hobbit by J.R.R. Tolkien
Believe it or not, J.R.R Tolkien wrote this novel for his children, so in theory, this is a children's book, a nice introduction to the wonderful Middle Earth of hobbits, dragons, wizards, orcs, and more! Amazingly enough, this whole universe has its myth of creating, fallen angels who wanted to be god, angels, and divine beings… interesting… isn't it?
You can get the Kindle with Audio version here, but other versions below
---
Do you see? Many of these you or your children have watched them. Children's books and stories are not as simplistic and dumb as you might think they are. The best part of these is that you can enjoy them too and both parties can learn and be more critical… What is the point of reading if you are not learning how to question life?
---
Processing…
Success! You're on the list.
Whoops! There was an error and we couldn't process your subscription. Please reload the page and try again.
---
Check us out on social media for bookish life and weekly content creation. Check out our pictures, our reviews on-demand, indie reviews, and memes in any of our below networks! We review audiobooks, physical books, and ebooks, and share bookish news!
---
Love books? Get your next read for 50-90% off the list price, plus $5 off your first order at Book Outlet!

Want to try out Book of the Month and its beautiful versions? Click on the icon to get a free book on us!
---
Those are affiliate links that will get me small commissions if you use them! Thank you for your support!
As an Amazon Associate, I earn from qualifying purchases
Become an Awin affiliate and monetize your blog! Prices, books available, and promotions may vary!