During Women's History Month, we want to encourage you to read more about women! Read about the vital role of women in history! Let's celebrate how vital they have been in humanity's history and how we can keep on fighting for equality, equity, and inclusion.
So in honor of the celebration of women's contributions to history, culture, and society, we want to share a list of books written by women and for everybody that wishes and understands the importance of boosting their voices in the constant fight for human rights!
---
The Great Believers by Rebecca Makkai
The clash and connection of Yale Tishman's and Fiona's story and how through are they were able to connect dates apart while giving light to the devastating ways AIDS affected thousands of people.
---
The Candy House by Jennifer Egan
This novel is the story of Bix Bouton a "tech demi-god" who develops this new technology that will allow you to externalize your memory, and a network of people who are exchanging memories makes us wonder about the limits of ourselves and technology. A moving testament to the tenacity and transcendence of human longing for connection, family, privacy, and love.
The Love Songs of W.E.B. Du Bois by Honoree Fanonne Jeffers
This is the story of Ailey and how she navigates the waters of her life when she discovers that through her family's past, she discovers that she is Indigenous, black, and white. Ailey will try then to define who she is, where she comes from, her heritage, and her legacy.
Girl, Woman, Other by Bernardine Evaristo
This novel is about the story of 12 women who go from nonbinary social media influencers to a 93-year-old woman living on a farm. This novel is an unforgettable mix of their identities, age, race, and sexuality to class.
Sing, Unburied, Sing by Jesmyn Ward
Jojo is 13 and is trying to understand what being a man is. First, he has his Black grandfather, but also other fathers aren't there. One is absent in prison and another one won't acknowledge him. However, when they move up north Jojo meets another young boy who will teach him about legacies, violence, about love.
The Night Watchman by Louise Erdrich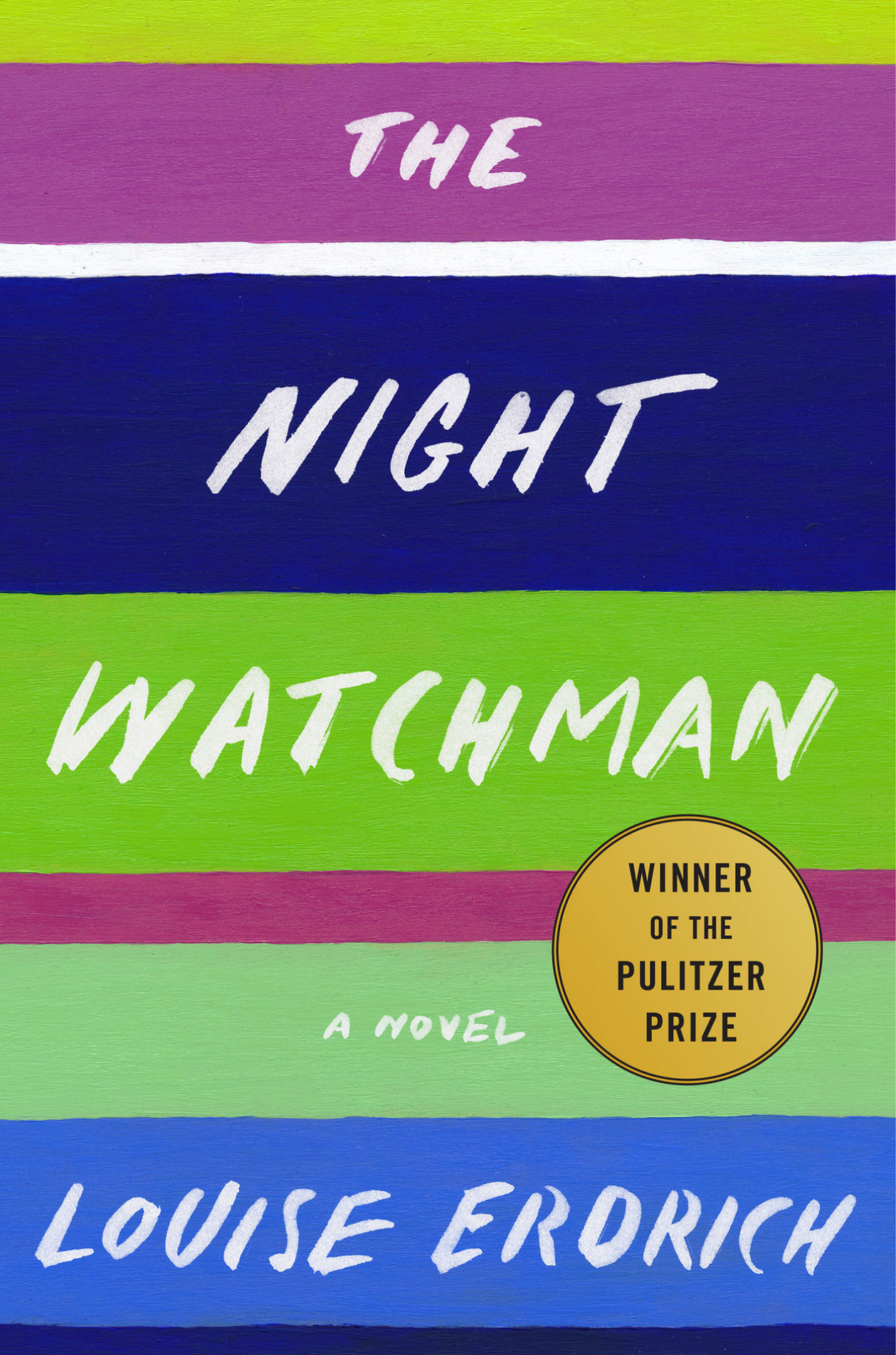 Thomas Wazhashk is the night watchman, but he is also a Chippewa Council member who is trying to understand the consequences of a new "emancipation" bill. However, this new bill isn't about freedom but about the violention of the Congress towards the Chippewa and their land and identity.
Euphoria by Lily King
This novel goes around three young anthropologists who are caught in a passionate love triangle. This will bring multiple challenges in their friendship, their careers, and their lives.
---
Lila by Marilynne Robinson
This is the story of Lila, who was homeless and has been roaming the countryside for a while. She finds shelter in a church where her life changes. She ends up falling for a minister and becoming his wife and starting a new life. The story is about the navigation of her new role, not only as a wife but also as a minister's wife.
Hamnet by Maggie O'Farrell
This is the story of a Latin tutor who falls in love with an eccentric woman. Agnes a wild creature with an understanding of plants and potions. A story of a peculiar couple and how they struggle with what life throws at them.
---
Milkman by Anna Burns
This novel is about a middle sister who stands out for the wrong reasons. She reads while walking and also takes French classes by night. However, a paramilitar begings pursuing her. This is a story of how incaction can have enourmous repercussions.
---
Processing…
Success! You're on the list.
Whoops! There was an error and we couldn't process your subscription. Please reload the page and try again.
---
Check us out on social media for bookish life and weekly content creation. Check out our pictures, our reviews on-demand, indie reviews, and memes in any of our below networks! We review audiobooks, physical books, and ebooks, and share bookish news!
---
Love books? Get your next read for 50-90% off the list price, plus $5 off your first order at Book Outlet!

Want to try out Book of the Month and its beautiful versions? Click on the icon to get a free book on us!
---
Those are affiliate links that will get me small commissions if you use them! Thank you for your support!
As an Amazon Associate, I earn from qualifying purchases
Become an Awin affiliate and monetize your blog! Prices, books available, and promotions may vary!