Nothing like controversy and telling people what not to do, for us to do the complete opposite. Duval County, Florida has banned doses of books for different reasons. The implications of these actions will take a toll on education and the development of young minds that will be malnourished on purpose.
Remember that banning books is a subjective opinion based on prejudice, fanatics, and politics, so let's see which books you should get your hands on before they decide to replicate WWII book-burning events. So let us review this list of banned books!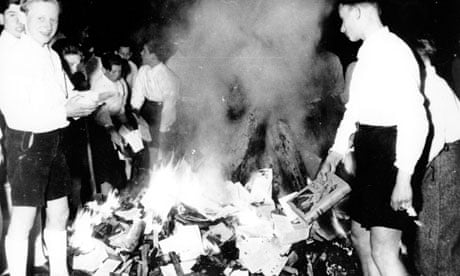 Also, stay tuned for my upcoming revisit of Fahrenheit 451 and our take on the current politics and trends of society.
Keep in mind that there are always more reasons behind banning a book than what "politics" or "fanatics" want you to see. Are they banning the book for calling out to rebel against your "parents" or because the allegory of overthrowing a corrupt and unequal government is too obvious for them to allow it to happen?
---
Brave New World by Aldous Huxley
A utopian world where they focused on the "liberty" of the population to use drugs and to live their sexuality freely; although, the population is divided, enhancing its classism, by playing gods and manipulating humanity at a DNA level and before they were even born. Which helps us understand the power of society to gaslight us into thinking we are free and have a choice.
Lolita by Vladimir Nabokov
Lolita is a scandalous, yet beautifully-written novel that became an immediate hit due to its subject matter, and the erotic tendencies of the main character toward a minor. The reason why it's banned in many places globally. The novel is more categorically recognized as a story of pedophilia, and child abuse told through the eyes of an unreliable narrator. However, the novel is important to understand society's historically unsympathetic attitude toward sexually assaulted and groomed victims.
Animal Farm by George Orwell
"All animals are equal, but some animals are more equal than others." A clear critic of the classist tendencies of humanity where they sell ideas of freedom and equality while keeping behind the curtain of corruption and privileges of the capitalist structure. Banned due to its call to rebellion and overtaking the unfair government to give the power back to the people, in other words, Socialist/Communist propaganda.
American Psycho by Brett Easton Ellis
Patrick Bateman becomes rich by working on Wallstreet! Young, handsome, and successful the epitome of the stock market and the American dream. However, he spends his nights in horrific behaviors or murder and torture. Highly misunderstood as a criticism of the stock market and the economic system depicting money-hungry people as barbaric sadists and monsters, but also because it was labeled as a misogynistic, violent novel.
Stamped: Racism, Antiracism, and You by Ibram X. Kendi and Jason Reynolds
This book shines a light on the many insidious forms of racist ideas–and on ways, readers can identify and stamp out racist thoughts in their daily lives. This is not sold as a history book since everything that they discuss in it is happening now. Banned for its "questionable race theories" and its "frank portrayal of racism".
Two Boys Kissing by David Levithan
Two boys break the record of kissing 32 hours without break! In this performance, they wish to bring visibility and help other Queer teens as they become a focal point in the lives of other teens dealing with universal questions of love, identity, and belonging. This book was challenged for condoning public displays of affection, mind yourself the issue is with them being boys and not straight people because others have attempted to ban it for its homosexual and sexually explicit content.
Almost Perfect by Brian Katcher
This novel was the winner of the first Stonewall Award for Children's & Young Adult Literature. Logan Witherspoon befriends Sage Hendricks, but he keeps getting drawn to Sage's constant smile and sexy voice, and his feelings for her grow so strong that he can't resist kissing her. However, Sage reveals a secret: she was born a boy. This book was banned or challenged because of obvious reasons: sexual orientation and gender identity, and for its trans character.
---
Processing…
Success! You're on the list.
Whoops! There was an error and we couldn't process your subscription. Please reload the page and try again.
---
Check us out on social media for bookish life and weekly content creation. Check out our pictures, our reviews on-demand, indie reviews, and memes in any of our below networks! We review audiobooks, physical books, and ebooks, and share bookish news!
---
Love books? Get your next read for 50-90% off the list price, plus $5 off your first order at Book Outlet!

Want to try out Book of the Month and its beautiful versions? Click on the icon to get a free book on us!
---
Those are affiliate links that will get me small commissions if you use them! Thank you for your support!
As an Amazon Associate, I earn from qualifying purchases
Become an Awin affiliate and monetize your blog! Prices, books available, and promotions may vary!